Vision & Philosophy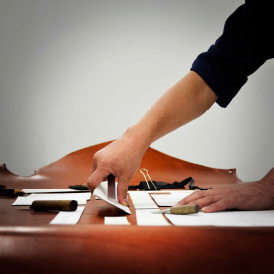 The Commitment and Pride of Professional Bag Artisans
Our company is located in Toyooka, a city in Hyogo Prefecture with the largest industrial cluster of bag manufacturers in Japan. We have a proud history over 190 years in the bag industry, beginning in 1824 producing wicker trunks.
Holding close to tradition, as professional bag artisans we have a pride and commitment to developing more than satisfactory bags for our customers that give them a sense of "confidence" and "pleasure" when using our bags. This is realized through "quality", "design" and "service" of the highest degree.
Furthermore, we choose material, sewing methods and processes to ensure the long life of the bag, as well as enhanced services arranged for the repair and replacement of parts.
Atelier & Factory
Bags made with sincerity "Made in TOYOOKA"
FACTORY HEADQUARTERS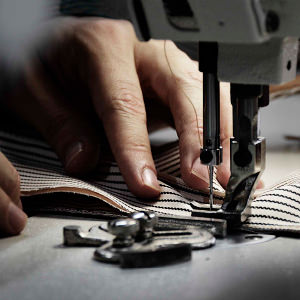 The head office factory at our headquarters in Toyooka City, Hyogo Prefecture is committed to creating products proudly branded as "Made in JAPAN" and "Made in TOYOOKA".
Through quality control, each artisan works diligently, creating bags with precise care that cannot be done in mass production factories.
Our heart is put into each stitch of the orginal domestic brand products we create.
Maker of bags with an adherence to "WA", Japanese harmony.
KABAN ATELIER KAGEN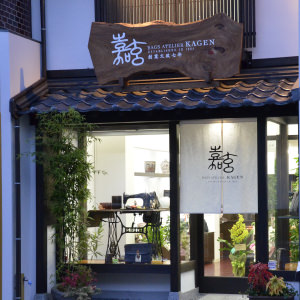 We're continually trying new challenges.
One was the opening of KABAN ATELIER "KAGEN" in 2013. The shop entrance, interior and products all convey our adherence to the Japanese style. First-rate artisans can be seen working in the back of the shop. Visitors can visit "KAKICHIRO'S ROOM", a library of TOYOOKA KABAN's history originating from yanagi-gori, a wicker trunk, on the second floor.
We create trunks made of a special-fiber.
HOKUTAN, Fiber Division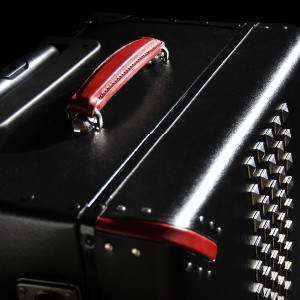 "Fiber" is made from thinned timber pulp and has an excellent durability, abrasion and insulation capacity. Also a unique and smooth texture. Our development of fiber trunk started in the 1920s, and was successfully commercialized in 1928 by the founder Kakichiro Endo. We are the first and the oldest fiber trunk manufacturer, still boasting manufacturing state-of-the-art technologies.
Made to Order
Best Solution for Your Requirements
We will cater to your requirements of OEM production case-by-case, including original commercial bags, professional bags, cases and novelties.
Our service mechanism is structured based on the synergy effects in collaboration with the Planning, Development and Manufacturing Divisions. What we offer you is the most effective and satisfactory feedbacks by presenting designs, marketing and production methods from the proactive stand point and views for the realization that is at a higher level than expected, which we are convinced to realize the synergies with customers as well.

About Us
It is said that the history of Toyooka Kaban (bags) began around AD 710.
Having a hand in that history for over 190 years, we continue to provide bags to our customers.
We will continue to strive to make bags for our customers based on that long history and tradition.